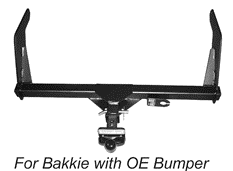 There are lots of towbars on the market which represent very different levels of quality, functionality as well as safety. At proAuto Styling we distribute the best in the industry of towbar manufacturers and our products are endorsed by major vehicle manufacturers.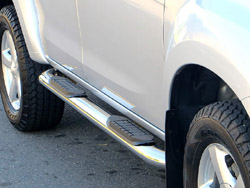 Our 4" oval running boards are now one of the most popular choices in the industry. These are extremely versatile, uniquely designed running boards or side steps that do not touch the vehicle but still have a nice wide step area. They are available in stainless steel marine grade to provide you with a unique stylish look and have a wide step pad for maximum safety.
At proAuto Styling we offer this product and all items designed to assist you with stepping into your vehicle in style!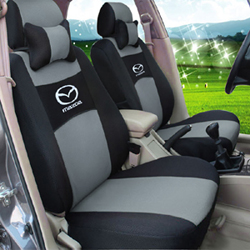 Seat covers are a great idea, whether your seats are still brand new or showing a little wear. They safeguard your car interior from stains, spills and rips. Not only do seat covers protect your seats, they can also look stylish. Choose from our custom fit branded seat covers that suit your seats perfectly in a range of colours, material and designs. Our seat covers also come in a host of fabrics and premium leather material that suits your pocket and style.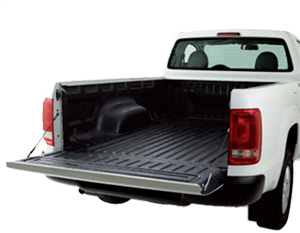 proAuto Styling offers bakkie loadbin protection or rubberising through the application of a polyurethane (Iso and Resin) product that is of high quality, strength and durability. The application of this product provides a seamless protective lining which is very durable and adheres to most surfaces. Our product is impervious to water, resistant to corrosion causing agents (petroleum based products) and abrasion.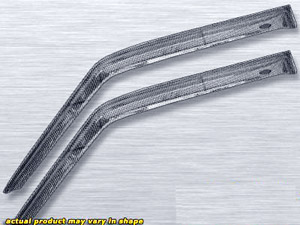 Our window visors let in fresh air, reduce interior heat and wind noise, eliminate window fogging and draw out stale air. At proAuto Styling we help you keep weather out of your car whether it's raining or there is blistering heat. These visors are installed without any drilling required!!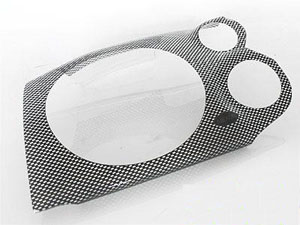 Protect your head lamps from stone chips, flying insects and any road rubble.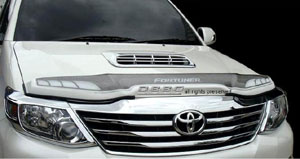 Deflect all creepy crawlies, road debris and whipping winds with our selection of bonnet guards.

Dress your floorboards with our car floor mats for stylish protection. From dirty shoes to harmful foot friction, car floor mats guard against common carpet foes. Our custom-tailored car floor mats come in many colours, materials and can be branded.