Nudge Bars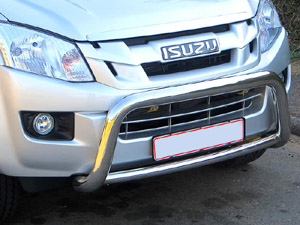 Whilst nudgebars also provide essential and practical functionality for many, you can't escape the fact that they look good.  This not only can improve the appearance of your four wheel drive, but can also improve resale value.
Our products work with your Park Distance Control and Airbag systems. No need to compromise when you can get the best of both.
Roll Bars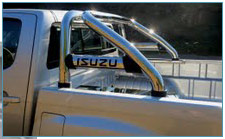 We have a wide selection of genuine stainless steel, original, branded and stylish sports bars and anti-rollbars to provide you with additional safety and security when driving your pick up truck or 4X4 vehicle.